Helping provide confidence in a complex financial world for over 51 years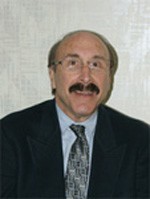 Howard Manas, LUTCF
Fellow, Life Underwriters Training Council
Howard Manas is an independent general agent representing only the companies that are the tops in their field in order to find the right solution for your needs. Howard has been in the business for over 50 years, starting his practice in Chicago and relocating to Sterling, Loudoun County, Virginia, in October,1972.
Treating every person as an individual with specialized wants and needs, Howard's specific recommendations are ALWAYS in the client's best interest.

Howard is a strong believer in giving back to the community from which he earns his living. He is an active member of numerous civic and business organizations:
Paul Harris Fellow, Rotary International
Major Donor Level One, Rotary International
Benefactor Level Two, Rotary International
Rotary Club of Ashburn, Virginia
Loudoun County Chamber of Commerce
National Association of Insurance and Financial Advisors (NAIFA)
20-time recipient of NAIFA National Quality Award
20-time recipient of NAIFA National Sales Achievement Award
Sterling Park Jaycees
Virginia Jaycees Life Member
Jaycees International Senator
Through these organizations, Howard has performed countless hours of community service since February, 1974 as well as supporting numerous charities.
Licensed in, and serving:
Virginia
West Virginia
Maryland
The electric-vehicle market is evolving quickly. This article offers some ideas to consider before purchasing an electric vehicle.

Although IRS scams are especially prevalent during tax season, they also take place throughout the year. This article identifies some common tax scams and offers tips to help avoid becoming a victim.

Do you know the benefits and risks of investing in foreign markets using international mutual funds or ETFs? Find out in this article.

Consider adjustments to income tax withholding after viewing the prior year's tax results. See which situations might require special attention.