Helping provide confidence in a complex financial world for over 51 years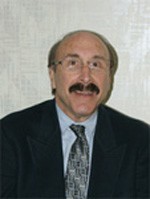 Howard Manas, LUTCF
Fellow, Life Underwriters Training Council
Howard Manas is an independent general agent representing only the companies that are the tops in their field in order to find the right solution for your needs. Howard has been in the business for over 50 years, starting his practice in Chicago and relocating to Sterling, Loudoun County, Virginia, in October,1972.
Treating every person as an individual with specialized wants and needs, Howard's specific recommendations are ALWAYS in the client's best interest.

Howard is a strong believer in giving back to the community from which he earns his living. He is an active member of numerous civic and business organizations:
Paul Harris Fellow, Rotary International
Major Donor Level One, Rotary International
Benefactor Level Two, Rotary International
Rotary Club of Ashburn, Virginia
Loudoun County Chamber of Commerce
National Association of Insurance and Financial Advisors (NAIFA)
20-time recipient of NAIFA National Quality Award
20-time recipient of NAIFA National Sales Achievement Award
Sterling Park Jaycees
Virginia Jaycees Life Member
Jaycees International Senator
Through these organizations, Howard has performed countless hours of community service since February, 1974 as well as supporting numerous charities.
Licensed in, and serving:
Virginia
West Virginia
Maryland
Discover the basics of P/E ratios, with an emphasis on analyzing them in the appropriate context for making meaningful comparisons.

An employee stock ownership plan may be a tax-friendly way for retiring small-business owners to pass the reins to employees.

How do recent classification changes reflect shifts in the telecommunications sector, and what does that mean to investors?

Balancing stocks and bonds can be a central part of building an investment portfolio. Find out how balanced funds follow a similar strategy.