Helping provide confidence in a complex financial world for over 51 years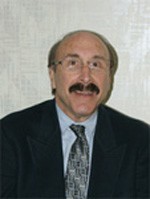 Howard Manas, LUTCF
Fellow, Life Underwriters Training Council
Howard Manas is an independent general agent representing only the companies that are the tops in their field in order to find the right solution for your needs. Howard has been in the business for over 50 years, starting his practice in Chicago and relocating to Sterling, Loudoun County, Virginia, in October,1972.
Treating every person as an individual with specialized wants and needs, Howard's specific recommendations are ALWAYS in the client's best interest.

Howard is a strong believer in giving back to the community from which he earns his living. He is an active member of numerous civic and business organizations:
Paul Harris Fellow, Rotary International
Major Donor Level One, Rotary International
Benefactor Level Two, Rotary International
Rotary Club of Ashburn, Virginia
Loudoun County Chamber of Commerce
National Association of Insurance and Financial Advisors (NAIFA)
20-time recipient of NAIFA National Quality Award
20-time recipient of NAIFA National Sales Achievement Award
Sterling Park Jaycees
Virginia Jaycees Life Member
Jaycees International Senator
Through these organizations, Howard has performed countless hours of community service since February, 1974 as well as supporting numerous charities.
Licensed in, and serving:
Virginia
West Virginia
Maryland
A tax credit and/or dependent-care flexible spending account might help offset some of the costs paid for a nanny, babysitter, day care, preschool, or day camp.

The S&P 500 Index ended 2022 down 19.4%. Midsize and smaller companies also lost ground but generally held their value better than large companies. This article explains why holding stocks in companies of different sizes can help diversify a portfolio.

A teen with a part-time job can contribute to a Roth IRA, which is a flexible way to accumulate funds for college, retirement, and other long-term needs.

Market volatility makes most investors nervous, but a big downturn can be especially disturbing to those who are approaching retirement or newly retired. This article presents three fundamental concepts that may help investors keep market movements in perspective and maintain their focus on long-term goals.
Compare the potential future value of tax-deferred investments to that of taxable investments.

Calculate the rate of return you would have to receive from a taxable investment to realize an equivalent tax-exempt yield.

How Long Will Your Funds Last?

Estimate the future cost of an item based on today's prices and the rate of inflation you expect.